Fred remains disorganized as of Saturday morning as it continues to battle land interaction with Cuba and westerly wind shear. As of 11am, Fred has been downgraded to a remnant low, according to the National Hurricane Center.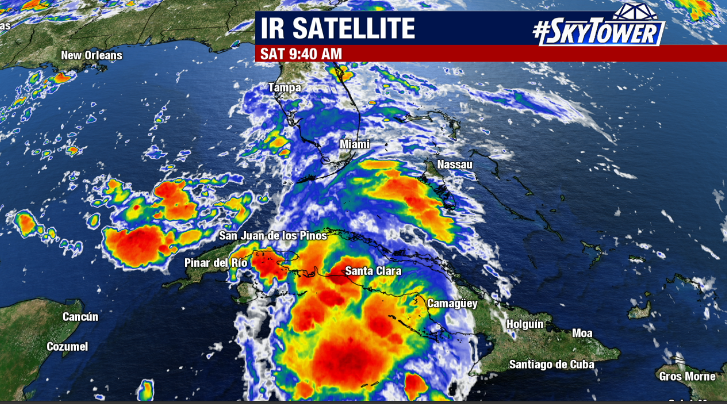 Slight strengthening is still forecast as Fred continues to move around the western periphery of a steering ridge of high pressure into a somewhat better environment and could regain tropical storm status by Sunday evening.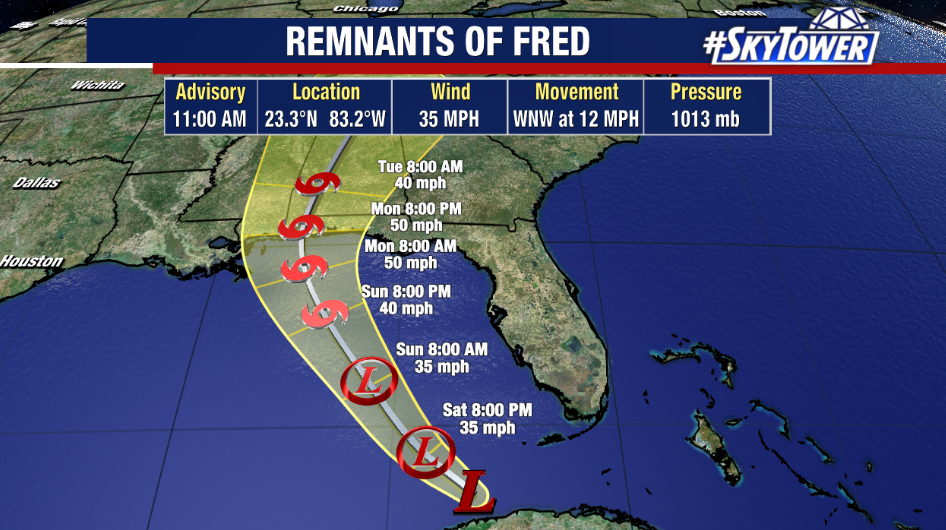 The center of Fred will pass well west of Tampa Bay with most of the rain and wind offshore. Outer bands and moisture from Fred will bring periods of showers and storms to the area through Sunday with the heaviest rain along and west of I-75. With a further track to the west, the flooding risk continues to lessen for our area. However, a marginal risk of severe weather exists with a brief tornado possible as Fred passes to our west.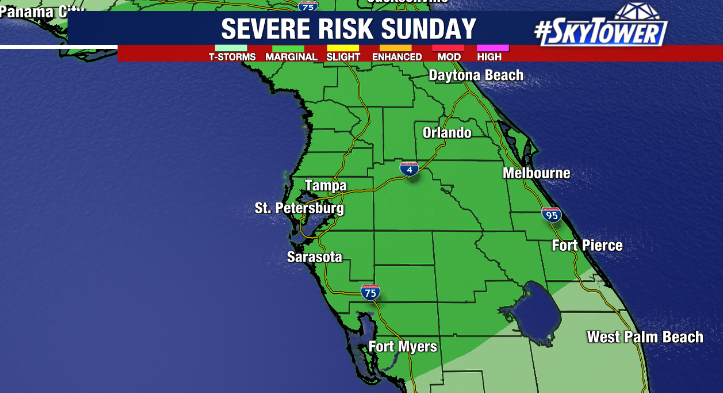 Meanwhile, Tropical Depression Seven has strengthened to Tropical Storm Grace Saturday morning and is looking better organized on satellite imagery. Grace is expected to take a similar track to Fred over the Caribbean Islands where land interaction could keep the system fairly weak. However, South Florida is currently in the cone of uncertainty late next week. While Florida impacts are possible, it is too early to speculate specifics. Stay tuned.