Hurricane Grace is weakening quickly after making its second landfall as a category 3 hurricane along eastern Mexico overnight.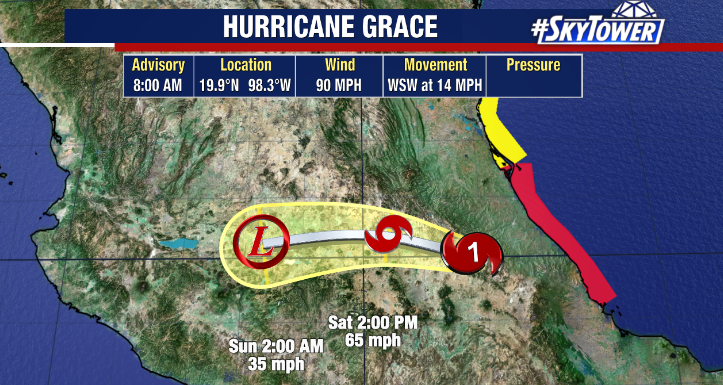 The first major hurricane of the season previously made landfall over the Yucatan Peninsula. As of 8am Saturday, Grace had weakened to a category 1 hurricane and will continue to rapidly weaken as it moves over mountainous terrain. Remnants of Grace may reemerge in the eastern Pacific as a new storm.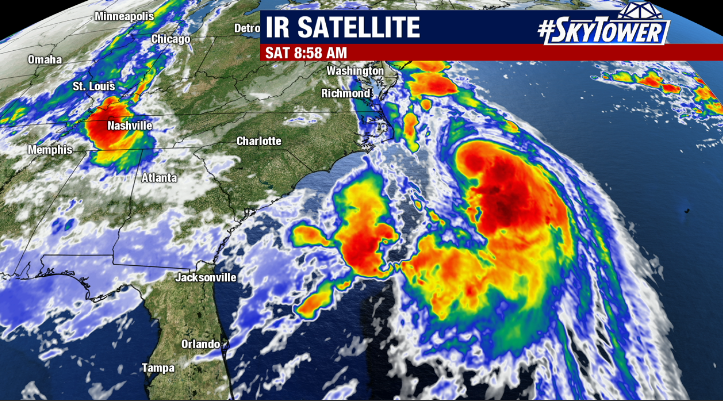 Meanwhile, Tropical Storm Henri continues to show signs of strengthening this morning and is very close to hurricane strength. The National Hurricane Center forecast shows the storm becoming a hurricane by this afternoon as it continues to track towards New England.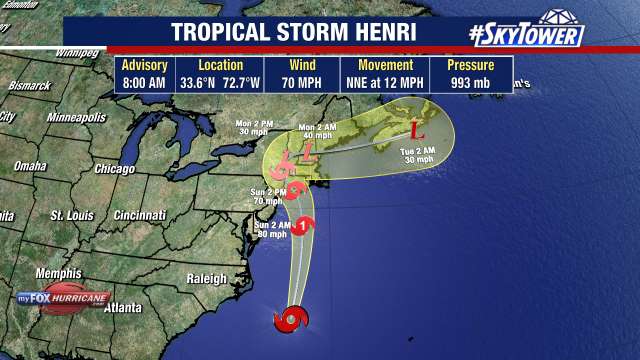 Hurricane Watches and Warnings are posted for areas in Henri's path where 3-5 feet of storm surge is possible, which combined with up to 10" of rain which could create a major flooding issue. Henri could weaken back to a tropical storm just before landfall as it moves over relatively cooler waters. If Henri makes landfall in southern New England, it would be the first time the region saw a direct hit in 30 years. The most recent was Hurricane Bob in 1991, which slammed into Rhode Island as a category 2 hurricane.
Outside of higher than normal swells and an elevated rip current risk along east coast beaches, no impacts are expected in Florida from Henri.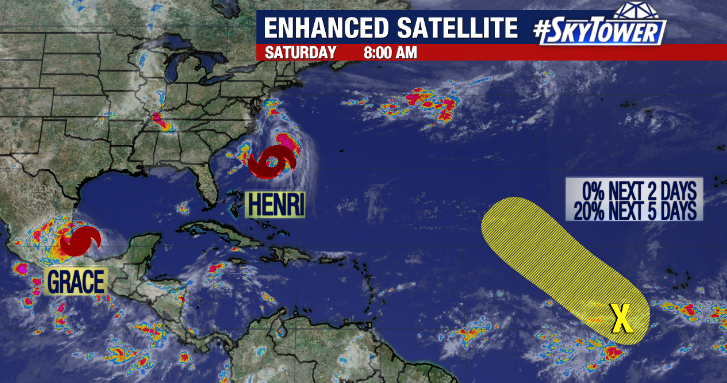 Elsewhere in the tropics, the National Hurricane Center is monitoring a wave in the eastern Atlantic. The area is only given a 20% chance of development over the next 5 days.