As expected, the rugged terrain of Hispanola really did a number on Fred – weakening the circulation dramatically over the last 24 hours. As of 11am Thursday, the center of Fred was located just north of the eastern tip of Cuba and max winds were at a generous 35 mph.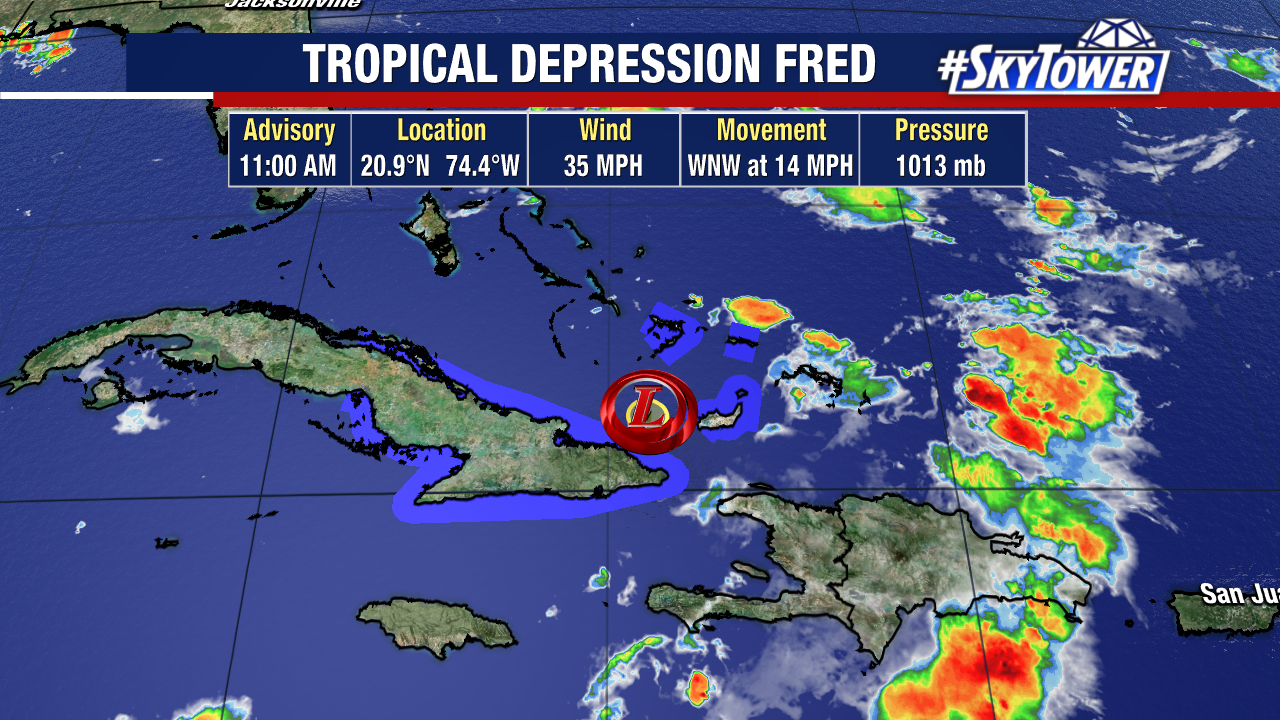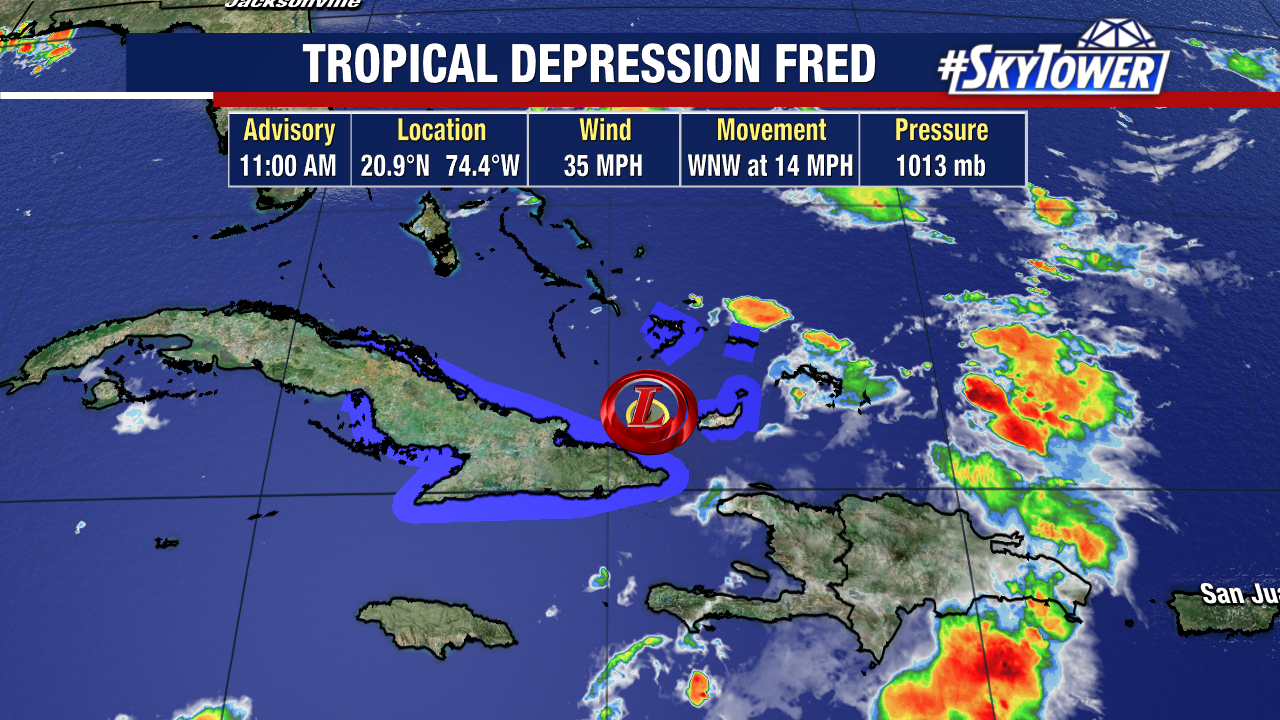 While the system will be battling moderate westerly shear, and may possibly have some land interaction with Cuba, over the next day or two. Environmental conditions will be more favorable for at least some restrengthening to take place as Fred approaches South Florida and the Keys as we head into the weekend, especially if the storm moves into the Gulf and stays off Florida's west coast.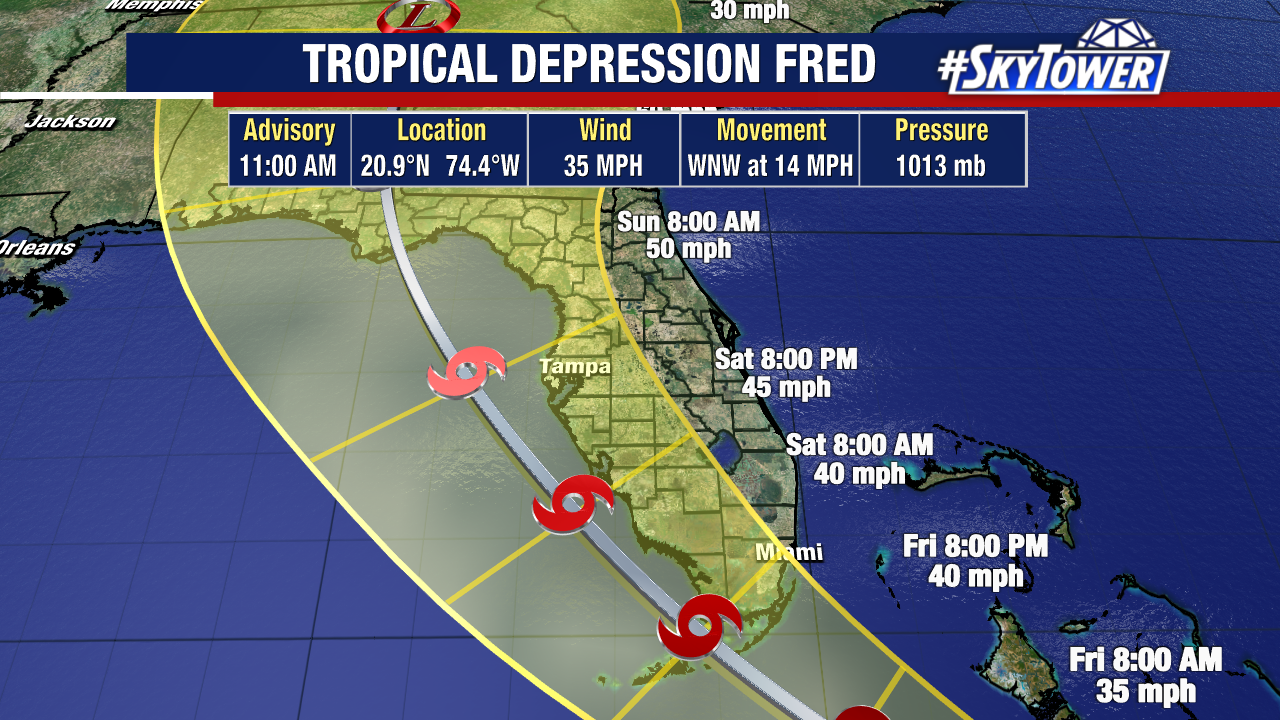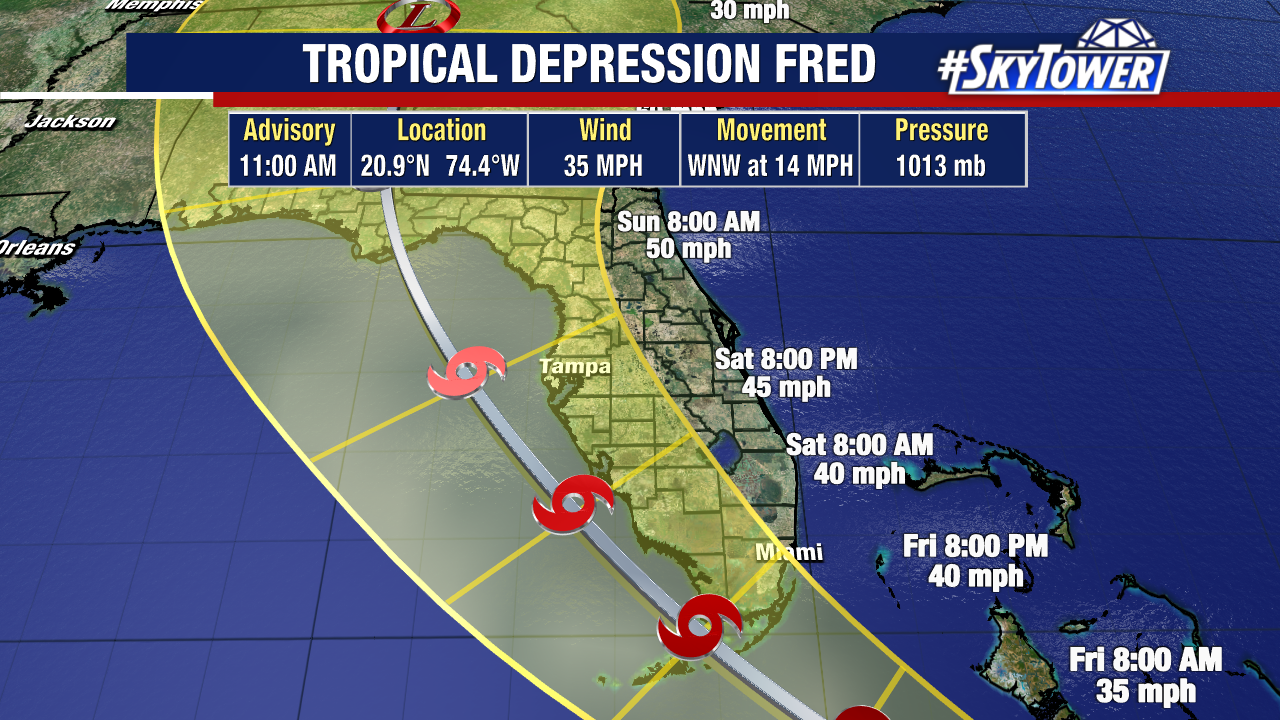 While we have general consensus on a west-northwesterly track followed by a turn to the north-northwest, the intensity forecast remains highly uncertain with outcomes ranging from a dissipating system to a moderate tropical storm. The forecast uncertainty is heightened by the fact that weak systems like this are notoriously tricky to forecast.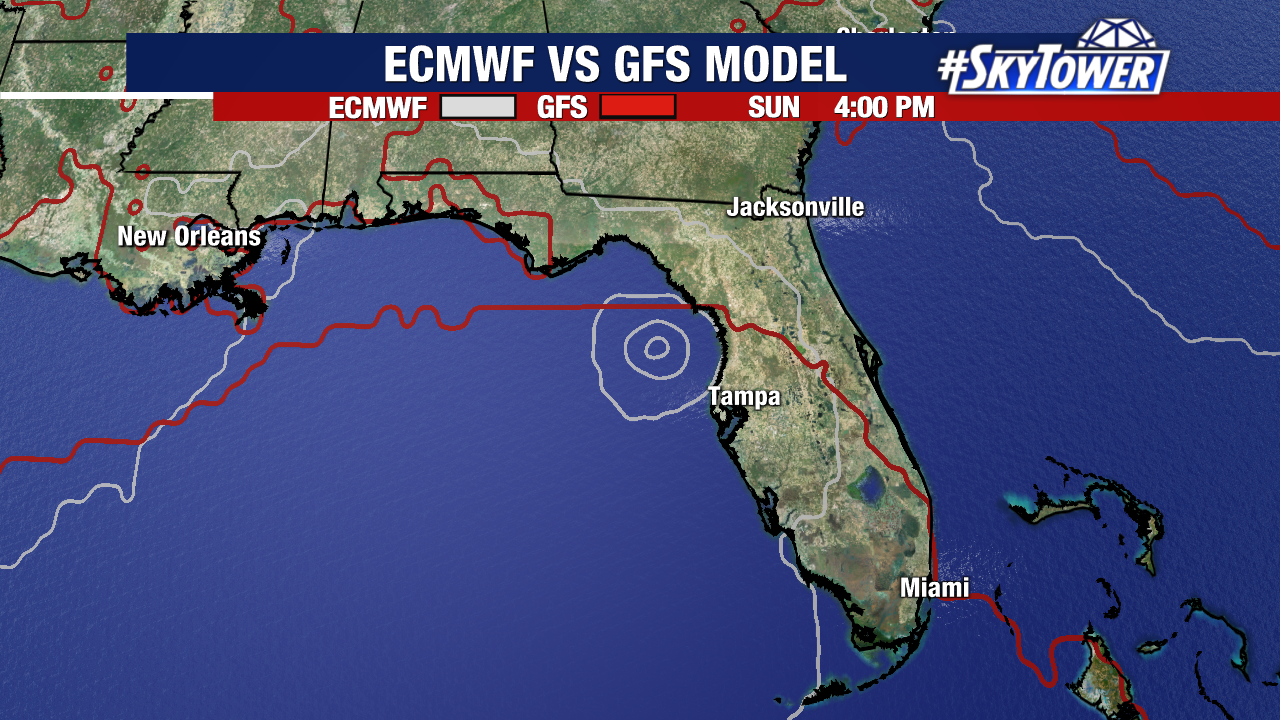 At this point, those across Central and South Florida should count on increased rain chances and possible gusty winds at times over the weekend. Beyond that, it's still to early to pinpoint any specific impacts. We should get a better idea of expected rain totals and wind speeds within the next day or so. At the end of the day, this is not a storm you need to lose any sleep over.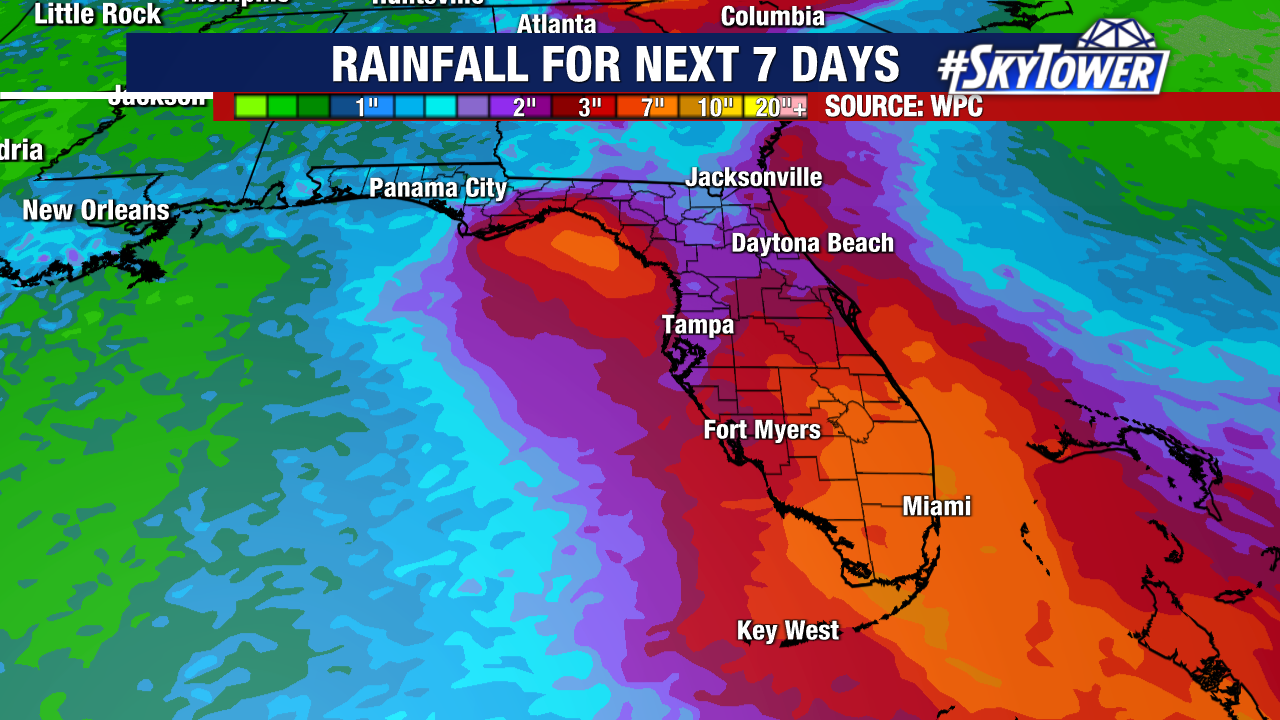 Elsewhere in the Atlantic, Invest 95L will be following a very similar path to Fred into the Caribbean. The National Hurricane Center currently has development odds at 60% over the next five days. While we may see something spin up over the weekend, majority of model guidance doesn't do a whole lot with it in the long term thanks quite a bit of land interaction. Still, it will need to be watched.